Presentation Consulting – Preparing a Presentation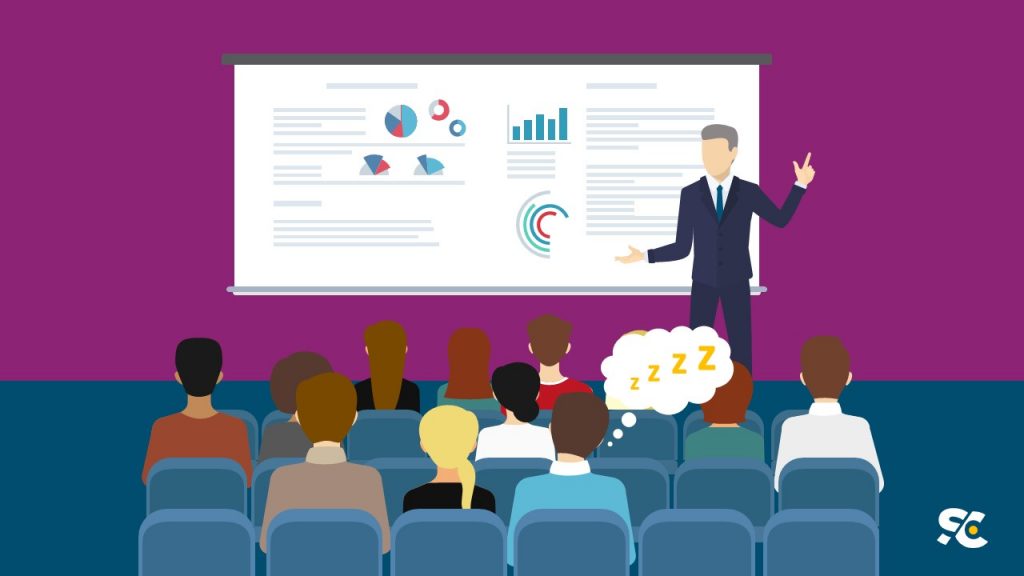 "Best Essay Team is a team specialized on presentation consulting is here to help you in your presentations and all other issues. If you wish, we can help you deal with your assignments and we can be your coach in this regard. You can easily contact with Best Essay Team. Send us your requests on our WhatsApp Support Line or mail address info@bestessayhomework.com, and you can have an idea about the price."
---
PRESENTATION CONSULTING
If you want to introduce products to your managers or business owners in the business life or to inform them about a certain subject, they will ask you to explain it with an effective presentation. In addition, regardless of where you are, if you are working in educational institutions and want to give lectures impressively, or if you are at school and your teachers, lecturers asked you to explain a topic, you need to prepare a presentation. Well, do you have enough information about preparing a presentation? What is a presentation? What should you consider when preparing a presentation? Is it necessary to prepare a slide? Here you can find the answers to all these questions you are looking for by reading the rest of our article. Take a look and find out what you have to do when preparing a presentation!
What is a Presentation?
The presentation is speeches that have specific aims such as explaining the results of a study or laboratory research and survey results, explaining various information with its important aspects in an audience. An impressive presentation requires some visual and technological tools.
Key Information for a Good Presentation
First of all, you need to know the audience you are going to make a presentation. For example, it is possible to use technical terms and specific terminology if you are presenting for people at the same level and knowledge with you. However, if the audience you are going to make a presentation does not know as much as you do, will listen to you for the first time on the subject or participate in learning purposes, you can use technical terms and specific terminology by explaining them. In addition, you should avoid using abbreviations and take care to be at their level to make them understand. Remember, when the audience does not understand the presentation, the audience is distracted and away from the presentation.
Here are the tips we can give you in this regard:
· In the presentation, it will be useful for you to guide the audience so that they can understand the presentation more easily and quickly.
· Adding all the information you find interesting and important to your presentation will cause confusion. For this reason, we recommend that you do not include all the information you have in the presentation. Instead, you should be able to express some important points verbally.
· You should start by planning your presentation. You can think of the presentation plan as a composition. The presentation will consist of introduction, body, and conclusion sections like a composition. The introduction should include the purpose of the presentation, what the audience will learn after the presentation, and the presentation plan. In the second section, also known as body, you should include the subject / problem you have identified, and explain in detail what the current situation is, your solution suggestions and contribution. In the last part, also known as conclusion, you should give your take home messages.
· Preparing a presentation is an extremely stressful and tiring process for many people. If you feel that way, try to change your feelings in a positive way.
· Improve yourself by rehearsing before the presentation. However, you should be careful not to rehearse in front of the mirror. Because you will focus on your own gestures and facial expressions, the efficiency you get from the rehearsal will decrease. Instead, you can record yourself with the video and watch it later or complete your mistakes by showing your video to your friends and asking for their suggestions.
· You should take into account the time allotted to you when rehearsing for the presentation. You should be careful not to speak too fast or too slow for this. Remember, talking fast and slow will distract the audience.
· You should definitely visit the place where you will present. Learn about sound, light, and make sure materials containing images are working.
· Always check spelling for your presentation before meeting the audience.
· You will absolutely need a well-prepared slide to make an effective presentation. Supporting what you tell with text and visuals will keep the audience's attention alive and make it easier for listeners to understand.
· The most important feature of effective slides is that there are few writings and lots of visuals. However, a slide that consists of only images cannot be expected to assist you. Therefore, it is necessary to establish this balance well.
· You should take care that there is a harmony between texts and images in your slide.
· You should be careful to use the same font on each of the slides.
· If there is a visual element on the slide you have prepared; be careful not to exceed the 60 words limit.
· If your slide does not contain any visuals, use a maximum of 6 items per slide.
· Expressing what you will tell in the form of items instead of writing in a text will make it easier for listeners to understand.
· Make sure that the title on the slide is the summary of the section you will describe. In addition, your title should be single line, clear and understandable. Please note that the title is a preview of what you will tell for the listener. For this reason, you should comply with the 5 words limit for the title and not keep your title long.
· Slide content should not be centered equally on both sides like a normal text, but should be arranged according to the left side. Besides, your writings also should not be arranged so that they are very close to the left or right.
· When preparing titles and content, all letters should not be uppercase, but only the first letters should be uppercase.
· Slides should not be read and passed as if they were normal text. You can avoid distractions by sometimes providing additional information in your presentation flow.
· If you have numerical data on your slide, do not try to say them exactly the same. Instead, you can tell it by rolling it directly. Please note that the audience you are presenting can see the exact version of this number on the slide that is already open.
· If your slide has a reference, make sure it does not exceed 11-12 points.
· If the image you use on the slide also contains text, make sure that the text can be read by the audience you are presenting.
· If there is information on your slide that you want to emphasize; it is useful to write this information in bold.
· The fact that there is too little writing spacing on your slide will tire the audience, and too much will not draw attention to the texts. Therefore, make sure that the texts on the slide are in a certain line spacing.
· According to the researches, it was revealed that more than half of the people learned by seeing. It will be useful for you to visually give the message you want to give on your slide. On the other hand, you should be careful to use the visuals in necessary condition and in accordance with the presentation and the articles. You should have a purpose for every image you add.
· Including images on your slide will also increase the rememberability of your presentation. Nevertheless, you should take care to use it in a balanced way with writing when using visuals.
· Adding images just to add colour to your slides will distract the audience you are presenting. Therefore, you should take care to use a visual that is compatible with the content of the slide and the message you want to give.
· You can give the message (increase over the years, numerical data etc.) you want to give on your slide by using the graphics. If you want to convey your message using the graphics, first decide which graphic type is right for you. Secondly, if you are talking about a situation that varies over the years, it would be better to use line graphics. On the other hand, if you are talking about the relationships between different indicators in one case, then you can use column graphics. Thirdly, if you have data that you can complete to 100%, you can take advantage of the pie graphics.
· If the data you have according to the research results are different from each other, you can benefit from the tables. Contrary to what is known, tables are used for this purpose rather than to visually explain the data. When preparing a table, you should not choose the colours haphazardly in the table, and choose the colours according to the data you want to emphasize.
· If you prefer to use graphics on your slide, you should make sure that the audience you are addressing can understand the graphic without your explanation. You should clearly show what data means.
· When using graphics, you should make sure that the background is one colour and this colour is light.
· The graphic you use on your slide should be fixed and not animated.
· During the presentation, you should follow a method that will keep the audience's attention. For example, it will help you to make the audience laugh, give different
anecdotes, reinforce the subject with interesting examples, and make different comparisons.
· It is crucially important to make eye contact with the audience you address during the presentation. If you constantly look at the slide or the notes you have, the audience will be distracted after a while.
· In order to use the tone effectively, take care to speak with a loud enough tone and one by one. Most people start talking fast when they are excited or in a state of stress. In such cases, take care to slow down your speaking speed by taking a breath.
· Use your body language correctly during the presentation. For instance, tying the arms in front or behind, putting hands in the pocket indicates insecurity and reluctance to communicate.
· Take care to be yourself at the moment of presentation, you do not need to imitate a good speaker. Do not forget that the feeling of sincerity and being natural you give to the audience in front of you is more valuable than all this.
· During the presentation, make sure that you can see all the listeners from where you are on the stage and they see you too. Do not hide behind the rostrum. When you say something important, you can move a few steps closer to the audience and change your position on the stage.
· Give the audience a voice by making a question and answer session at the end of your presentation. When questions are asked, first focus on the questions and don't think about the answers to them at the time. First, make sure you understand the question correctly.
Common Mistakes in Presentation
· Reading slides one to one is one of the biggest mistakes in the presentation. Remember, you could provide information to people by simply transmitting your slide. Therefore, you should not add all the information to the slide. You should be able to say things that are not on the slide during the presentation.
· A slide too long to distract the reader or full of images will cause your presentation to fail.
· Try not to turn your back to the audience, do not block the screen.
· Prepare your presentation by respecting the time given to you.
· Be careful not to go beyond your presentation subject.
Presentation Consulting
Your presentations affect your grades in your academic life, but also help you gain a new job opportunity, transfer your knowledge to your managers or managers, and improve yourself in training large audiences. However, making a successful presentation depends on many factors.
First of all, you need to prepare a good slide to make a successful presentation. Many people are concerned about this because it could be the first time in their life that they will present or they could not be familiar with slide programs. As a result, they can prepare a slide full of visuals or complex text without knowing that preparing a slide also has certain rules. Besides, they can add all they want to say to the slide, and then memorize them. In this case, there is nothing extra to say, and this will not be a good presentation. We strongly recommend you to get consultancy about the presentation in order not to make mistakes like them and shadow your success.
Consultant teams prepare your slide in the light of the information you want to tell. The presentation consultancy teams will adjust the size of the slide, the size of the appropriate image, the preparation of the appropriate graphic, the determination of the appropriate font size, the short and clear title selection, the information to be transferred or not to the presentation, the design and colour of the slide, the information to be written in bold thanks to their experience. Your slide will be delivered to you before the promised day after the spelling check is done and the final checks are completed. In this way, you have the chance to review your slide and you can contact again for the things you wish to be changed. After all these steps are completed for your slide, the samples that you can present during the presentation, which will keep the audience's attention high during the presentation, are also prepared and delivered to you by the consultant teams. In addition, if you demand, you can be directed to what you need to do about the presentation and what you need to pay attention to. In this way, you complete the process without any question about your slide, and only prepare for your presentation. After you have done the crucial point of your presentation, you can improve yourself by rehearsing with peace of mind!
The best presentation consultancy team we can recommend for you is the Best Essay Team. It will be sufficient to tell our team about your presentation subject and the information you want to be added to your presentation. Our team consists of an experienced and expert staff, we manage your presentation plan for you, prepare your slides in accordance with the shape and content rules, and will help you by delivering your presentation before the promised day. In this way, your slide is designed with correct visuals, combined with examples and anecdotes that will keep the audience's attention alive, short and clear titles, appropriate spelling rules, highlighted points, and most importantly, in accordance with your subject. If you want to be appreciated by your audience with a successful presentation and to convey your knowledge to the audience in the most accurate way, contact with us! Keep in mind; having a good job, getting success in your academic life, being appreciated by your managers or your audience is just a phone call away!
---
"Best Essay Team is a team specialized on presentation consulting is here to help you in your presentations and all other issues. If you wish, we can help you deal with your assignments and we can be your coach in this regard. You can easily contact with Best Essay Team. Send us your requests on our WhatsApp Support Line or mail address info@bestessayhomework.com, and you can have an idea about the price."
---
adding color to your slides bibliography on your slide common mistakes in presentation during the presentation I want to prepare a presentation key information for presentation preparing a presentation Presentation presentation consultancy presentation I want to have it printed print a presentation research results the image you use on the slide what is presentation writings on your slide